https://wp.lifesci.ucla.edu/ibp/wp-content/uploads/sites/2/2019/09/Uxd_Blk_IntegrativeBioPhysio_A-e1573072346983.png
0
0
trandrew
https://wp.lifesci.ucla.edu/ibp/wp-content/uploads/sites/2/2019/09/Uxd_Blk_IntegrativeBioPhysio_A-e1573072346983.png
trandrew
2022-06-29 12:07:57
2023-08-10 10:57:35
Kacie Deters
Kacie Deters
Assistant Professor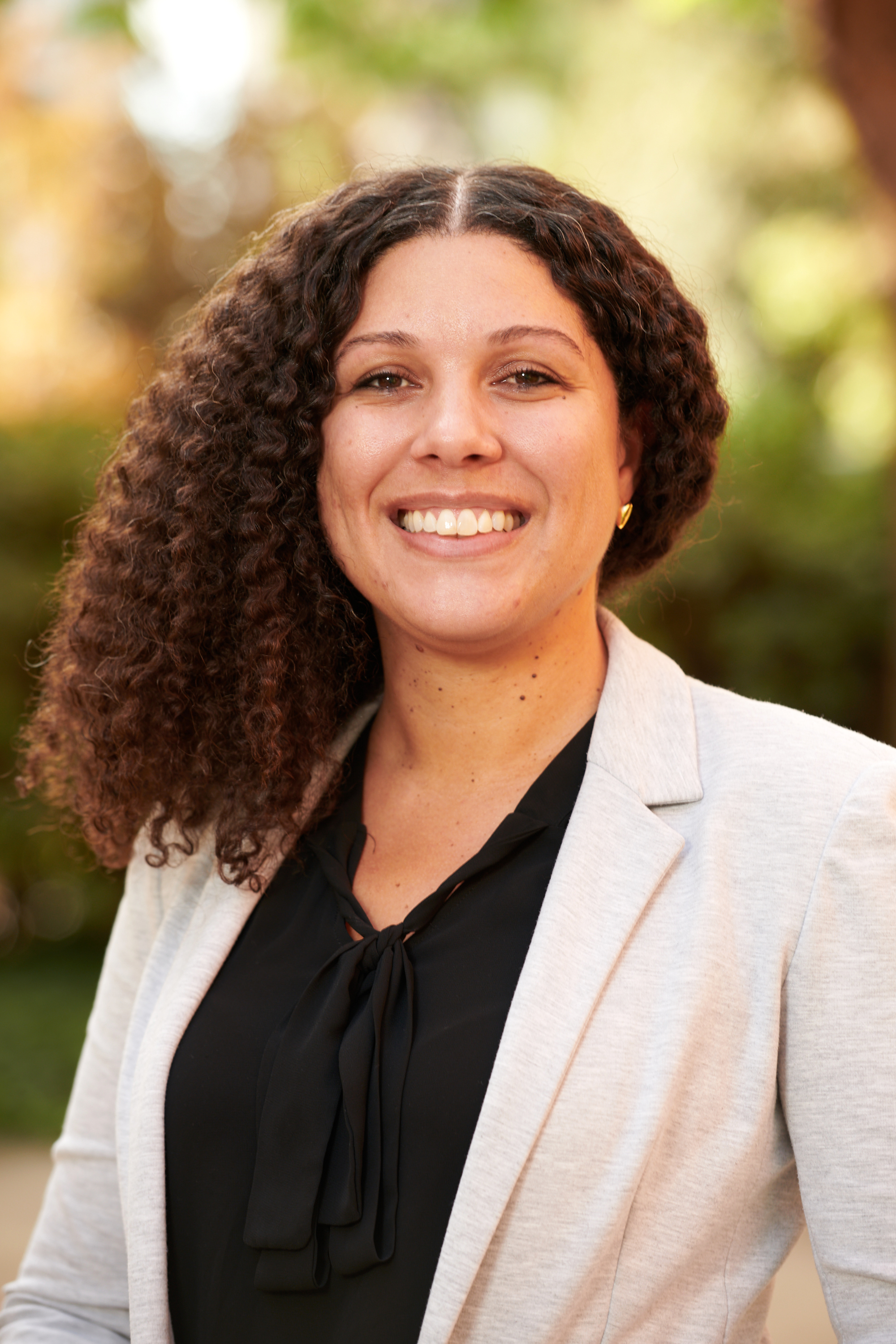 Email:
kdeters@g.ucla.edu
Office:
1014 TLSB
Phone:
Website:
https://deterslab.ibp.ucla.edu/
Biography
Dr. Kacie Deters earned her B.S. in Biology from the University of Alabama, Birmingham. She had little research experience and was curious if this was the path she wanted to pursue. After a year of figuring out what would make her happy, she ultimately completed her M.S. in Biology from CSU Dominguez Hills in 2012. Science turned into a passion Kacie wanted to explore more. In 2017, she earned her Ph.D. in Medical Neuroscience at the Indiana University School of Medicine focusing on genetic and imaging characteristics of tauopathies, including Alzheimer's disease. Kacie then completed her first postdoc in 2021 at Stanford University with Dr. Elizabeth Mormino where she first began to explore ethnic and racial disparities existed in AD biomarkers. COVID hit, and Kacie decided to take a second postdoc, which she completed in 2022 at the University of California, San Diego in the Department of Neurosciences with Dr. Sarah Banks. While at UCSD, Kacie expanded her training to understand racial bias that exists in neuropsychological assessments. While at UCLA, Kacie's lab will focus is on ethnic and racial disparities in predictors (genetic; neuroimaging; neuropsychological assessments; social/environmental factors) for cognitive decline and Alzheimer's disease and related dementias in older adults, primarily from the Black community.
Research Interests
Although Black communities are plagued by health disparities, science has continued to center white populations in research. While research into ethnic and racial disparities studies has identified a number of population differences for disease risk factors, it is also important to understand within group heterogeneity in order to elucidate mechanisms underlying cognitive decline. Understanding the intersection of risk factors that drive cognitive decline and dementia in the Black population is critical to accurately assess, predict, and develop interventions for cognitive health. Thus, my goal is understanding the intersection and contributions of genetics and social/environmental factors to cognitive decline and AD. Research will utilize a number of techniques including genetic, neuroimaging, neuropsychological assessments, social and environmental factors, and fluid based biomarkers.
Education
B.S., Biology, University of Alabama, Birmingham 2008
M.S., Biology, California State University, Dominguez Hills 2012
Ph.D., Medical Neuroscience at the Indiana University School of Medicine 2017
Selected Publications
Deters KD, Napolioni V, Sperling RA, Greicius MD, Mayeux R, Hohman T, and Mormino EC. Amyloid PET imaging in self-identified non-Hispanic Blacks from the Anti-Amyloid in Asymptomatic Alzheimer's Disease (A4) Study. Neurology. 2021. DOI: 10.1212/WNL.0000000000011599. Highlighted with an editorial.
Deters KD, Mormino EC, Yu L, Lutz M, Bennett DA, and Barnes LL. TOMM40-APOE haplotypes are associated with cognitive decline in non-demented Blacks. Alzheimer's & Dementia. 2021. https://doi.org/10.1002/alz.12295
Avila JF, Rentería MA, Jones RN, Vonk JM, Turney I, Sol K, Nika Seblova N, Arias F, Hill-Jarrett T, Levy SA, Meyer O, Racine AM, Tom SE, Melrose RJ, Deters K, Medina LD, Carrión CI, Díaz-Santos M, Byrd DR, Chesebro A, Colon J, Igwe KC, Maas B, Brickman AM, Schupf N, Mayeux R, and Jennifer Manly J. Education Differentially Contributes to Cognitive Reserve Across Racial/Ethnic Groups. Alzheimer's & Dementia. 2020. https://doi.org/10.1002/alz.12176
Winer JR, Deters KD, Kennedy G, Jin M, Goldstein-Piekarski A, Poston KL, Mormino EC. Short and long sleep duration are associated with distinct aging pathways. JAMA Neurol. 2021 Aug 30; doi: 10.1001/jamaneurol.2021.2876.
Ed van Veen
Duncan Leitch
Scroll to top