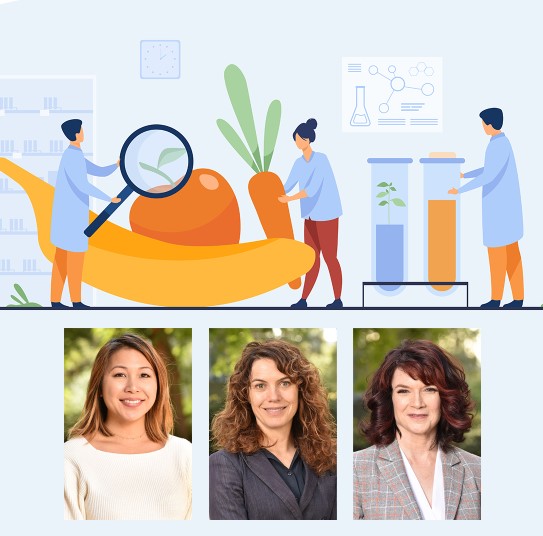 The UCLA Department of Integrative Biology and Physiology
invites you to a special virtual event
The Future of Food and the Brain-Body Connection
a conversation featuring
Elaine Hsiao, Ph.D.
De Logi Professor of Biological Sciences, Department of Integrative Biology and Physiology
Amy Rowat, Ph.D.
Associate Professor, Department of Integrative Biology and Physiology
Marcie H. Rothman Presidential Chair in Food Studies
with Q&A moderated by
Rachelle H. Crosbie, Ph.D.
Chair and Professor, Department of Integrative Biology and Physiology
Join the journey into the future of food with world-renowned professors of UCLA's Department of Integrative Biology and Physiology. The webinar will explore how science can develop tailored formulations of microorganisms that could improve brain health, or even engineer precisely tailored meats, like a marbled steak. Dr. Elaine Hsiao will discuss recent advances in understanding how the gut microbiome interacts with diet and the nervous system to impact brain health and complex behaviors. She will be joined by Dr. Amy Rowat, who will discuss the pioneering approaches her lab is taking to grow muscle and fat tissue for cultured meat applications.