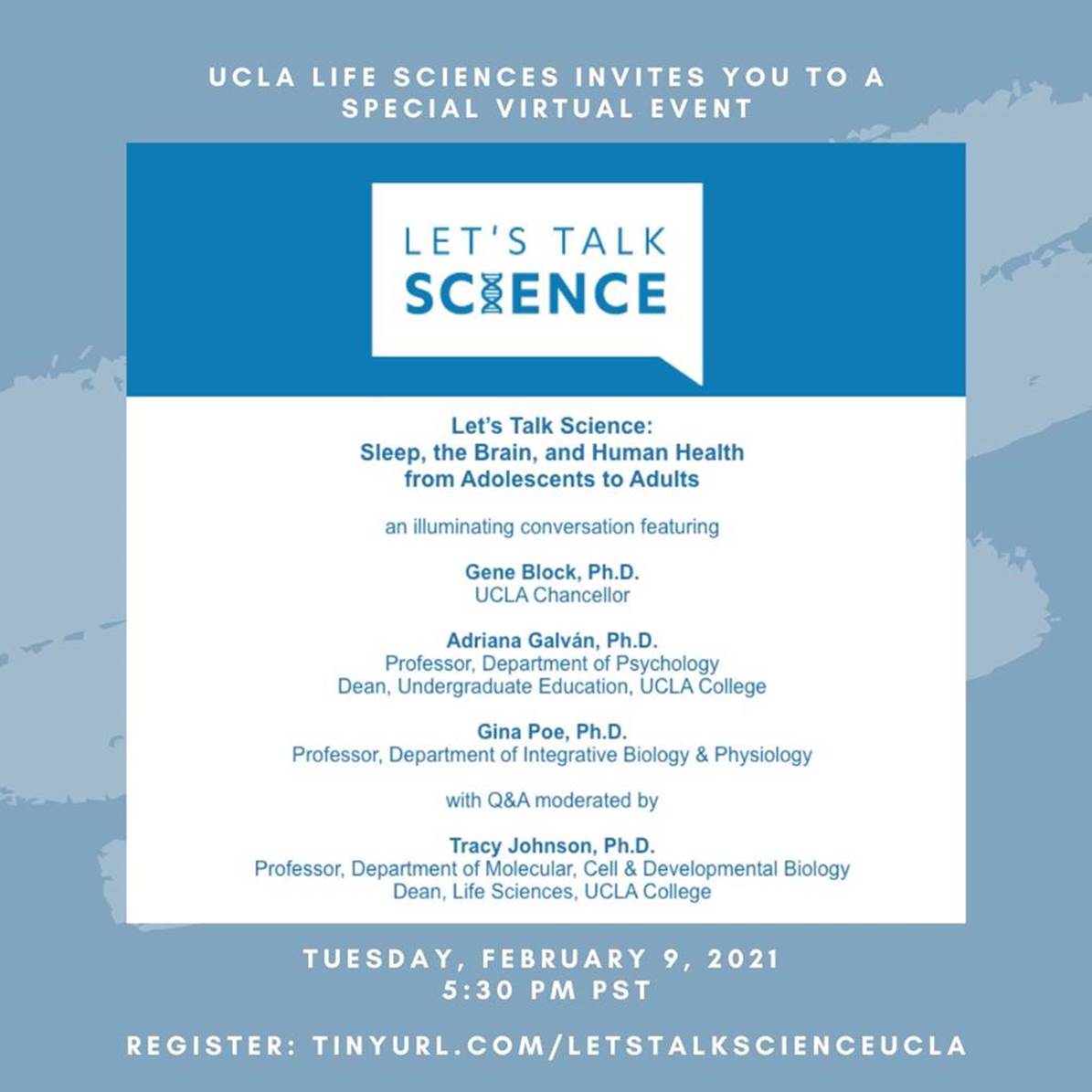 UCLA Life Sciences
invites you to a special virtual event
Let's Talk Science:
Sleep, the Brain, and Human Health
from Adolescents to Adults
an illuminating conversation featuring
Gene Block, Ph.D.
UCLA Chancellor
Adriana Galván, Ph.D.
Professor, Department of Psychology
Dean, Undergraduate Education, UCLA College
Gina Poe, Ph.D.
Professor, Department of Integrative Biology & Physiology
with Q&A ​​​​​​moderated by
Tracy Johnson, Ph.D.
Professor, Department of Molecular, Cell & Developmental Biology
Dean, Life Sciences, UCLA College
Join us for the inaugural event in a compelling new lecture series hosted by Dean of Life Sciences Tracy Johnson. The series highlights UCLA's research expertise focused on today's most urgent challenges, from diseases and treatments to mental health, the environment, and the role of science in society.
The presentations will be followed by a Q&A session. Please submit your questions in advance via email to koleary@support.ucla.edu by Monday, February 8 at 12:00 p.m.